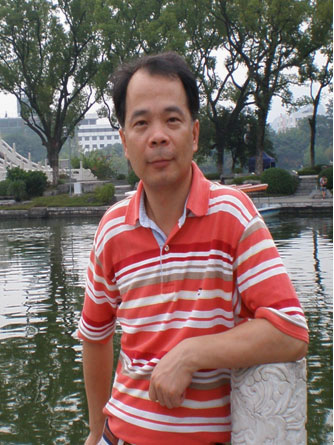 South Region Manager Huang Wen Tong
South China Region was established in 2004, the company is one of the earliest established region, the jurisdiction of Guangdong, Guangxi, Hainan, the three provinces. Region located in known as the "Flower City"the reputation of Guangzhou, the company is the earliest established institutions abroad, from initial contact to the present internal and external academic promotion, witnessed the development of the company's history.
Large areas of "exclusive, academic promotion, the widespread after-sales service network " as the guiding ideology, the capital city of Guangzhou, Nanning as a leader, prefecture-level cities as a base, hand Guangzhou Pharmaceutical Co., Ltd., Guangdong Health Pharmaceutical Co., Ltd., Liuzhou Medicine Co., Ltd., Guangdong Pharmaceutical Co., Ltd., a local security leading Swiss pharmaceutical company, to achieve powerful combination of advantages, together win-win situation, so that the company has been in South forefront of overall sales, and many times by companies as a "good region" "Advanced region. " To be honest, efficient and pragmatic attitude and professionalism in the peer received a high evaluation.
19 existing regional offices, more than 170 employees, 90% college degree or above. We will continue to be "dedicated to the general patient services, medicine, health services " for the purpose of further development goals and objectives of the hospital market, achieve sustained and stable growth, achieving employee "Three raising. "
Let us work together towards a better tomorrow.