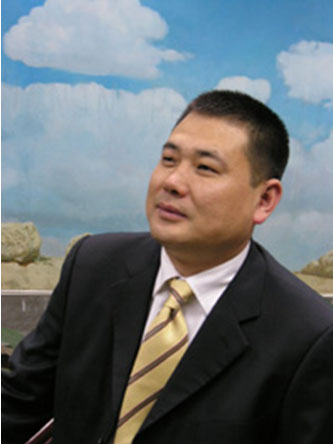 Northwest Region Manager Qu Jun and
Northwest Region under the leadership of the company, adhere to the clinical academic promotion, and strives to serve the medical, health care, by patients and their families to thank and support all levels of the high degree of recognition of medical experts, pharmaceutical industry in the Northwest Territories set good corporate image and social status.
Region located in the capital city of Xi'an in Shaanxi Province. Xi'an is the most important of Chinese civilization, the birthplace of one of the most concentrated, as early as 100 million years ago there Lam live in this labor, from the 11th century, the history there have been 13 dynasties established their capitals here. Northwest in the vast pattern of the western development plays a decisive role. Region now has three Area (Shanxi Area, Gan Qingning Tibetan Area, Xinjiang Area), 10 offices (Xi'an one, two in Xi'an, Baoji Office, Office of Yulin, Lanzhou Office, Office of Qinghai, Ningxia Office , Urumqi one, two Urumqi, Yili Office) and nearly 100 employees (including management staff of 25 people), college education accounted for 90% of a large number of as much as Chief, who is relatively stable.
Region's business scope covers six provinces in the northwest region. In the Region Manager and the positive efforts of all staff, carried out extensive clinical academic promotion. The construction of the main aspects of a network of experts for the media and academic experts in communication, communication, focus on the penetration and academic support through academic leaders invited to the lecture tour of the region. Academic-oriented, from an academic point of view of experts at all levels of our company's product approval, staff continue to follow-up medical information, products and experts so as to achieve the full support of the company. In the business logistics network, the main play, "channel and reservoir" effect, a long time we Tasly and Shaanxi, Shanxi Taisho Medicines, Qinghai force Pharma, Qinghai nine health medicine, Western medicine in Qinghai, Ningxia side Ze Medicine, Ningxia Yao Kang medicine, Xinjiang Ethnic Medicine, Xinjiang HENGDE Medicine, Xinjiang Agricultural four teachers and other leading business units to establish a long-term stable strategic cooperative relationship. Northwest Region and the provinces and cities bidding companies, Food and Drug Administration, Health Department, industry and commerce, taxation and other administrative departments to establish a cooperative relationship of good faith to ensure the efficient operation of business logistics company, the company's distribution of species cover more than 80% of the Northwest large hospital.
Looking ahead, we will be more engaged in broader efforts to rural markets, serving more patients and families. Through our efforts, we will do better!