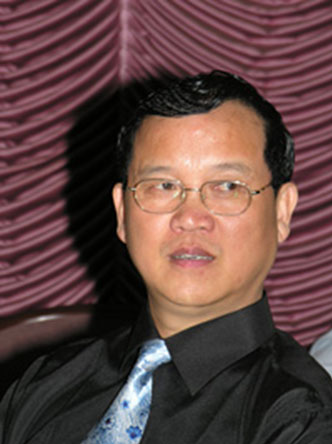 Northeast Regional Manager Zhang R right
Northeast China, located in the northern part of China's Shanhaiguan, including Liaoning, Jilin and Heilongjiang provinces. Area of ​​nearly 80 million square kilometers and a population of nearly 100 million 1 million, accounting for 8% of the population.
Shenzhen Jian An Pharmaceutical Co., Ltd. was established in the nineties Northeast region, area under the jurisdiction of Heilongjiang Province, Jilin Province, Liaoning Province. Currently, there are three Northeast Region Area, 15 offices, employs over 100 people, specializes in clinical academic promotion, adverse reaction monitoring service. Annual sales of approximately 3,800 million. Northeast Region to adopt a pragmatic attitude and high professional standards and more than 100 hospitals to establish a long-term, close relations of cooperation, continue to improve and perfect in all academic disciplines in a strong, high-quality network of experts, in addition to rather than the strength of business partners.
Northeast District has followed the company's strategic plan and guidelines, and gradually formed a high degree of cohesion, unity and harmony of the family, "Friendship first work of the first united first," the rich atmosphere here is fully expressed. Through years of business and management, the company's flagship product of several major markets in the Northeast has a very high brand recognition and trust, by experts and patients generally welcome and praise. To implement a full range of market cultivation and development strategy, the Northeast Region continue to uphold the company's business model, good academic promotion and widespread after-sales service network, each county in the regional market and set up sales professionals, active efforts to build one has a specialized, high-quality, multi-channel marketing team, with sound, progressive, pragmatic, honest style of work continuously to expand the potential market.
Northeast Region continue to adhere to all the staff, "dedicated to patients, for medicine, health services" business purposes, so that employees and co-development, to realize their value as the goal. Our cost-effective than similar products, to locate the exact target market, to the full establishment of an integrated sales team, quality customer service, to promote and enhance the Northeast Region in the northeast of the core competitiveness of the pharmaceutical industry.
Under the leadership of the company, the Northeast Region have the confidence and commitment to the progressive realization of the target region:
The establishment of a special sales force to endure hardship
The establishment of a special sales force to study
The establishment of a special sales force to adapt to
The establishment of a sales force to fight
The establishment of a special sales team can win
We have firm belief in the Northeast Region to become a "Northeast Tigers, freely roam the Kin!"