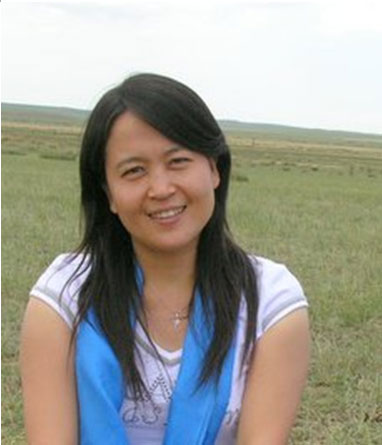 North China Regional Manager Li Xiangling

North China located in an area located in the beautiful Qingcheng? The capital of Hohhot, Inner Mongolia Autonomous Region, where not only the blue sky and moon, the stars, as well as fascinating fragrant grass prairie.
Region under the jurisdiction of North Inner Mongolia, Shanxi, Shijiazhuang and Tangshan four Area, employs 146 people, including college education accounted for 90% of the total number, is a harmonious and friendly, hard work and dedication of the professional team.
July 2008, the "Prairie column," said the captain, took over North China manager Li Xiangling district manager, in just a few months time, the North China region to the high enthusiasm of staff at all levels to work, develop new markets, the company actively product penetration into the large, medium and small cities as well as major hospitals, township health centers. Region sought to "fair, just and open" principle, the unity of thinking, and gradually improve and standardize the management, the region functions as an extension of the company's management role into full play. At the same time strive to create a harmonious and happy working atmosphere for staff to display their talent, potential stage.
Area in Inner Mongolia currently has four offices and employs 20 people. The "Prairie column," said a staff of Kin Area Inner Mongolia steppe of people adhering to the excellent quality of perseverance, hard work for several years, reclaimed the oasis. The "commando" Chifeng office staff through the clutter and intensive cultivation, the variety of Kin promotion at a local hospital fast, and full bloom.
Shanxi Area has four offices and employs 19 people. As a newly established Area, Area managers and sales work together to find practical new inherit Jin culture, to survive in the face of adversity, the rapid breakthroughs in Shanxi Area and build a solid foundation for sustainable development.
There are 9 offices in Shijiazhuang Area, has a staff of 71 people. Shijiazhuang, where one, two cities and counties responsible for 17 hospitals in Shijiazhuang, the academic promotion of products. Shijiazhuang, Shijiazhuang city is responsible for three community service stations, retail and chain pharmacies in and around the township hospitals target market promotion. A Baoding, Baoding two, Cangzhou Office, Office of Handan, Handan two, Zhangjiakou area office is responsible for their own municipal hospitals and county hospitals around the promotion of integrated products, covering a total of 23 districts, 78 counties, 17 county-level cities and three counties. Area employees motivated, the courage to build a considerable combat team.
Tangshan Area is located three offices, as the newly established office, Area managers the courage to heavy lifting, in just two months, personnel from the Office of Tangshan first 8 individuals, increased to 21. Tangshan Area, tiger, ready to go, managers and frontline staff work together to overcome difficulties and strive to create success.
North Region staff adhering to the "unity, dedication, hard work and dedication," Jian An spirit, "my career in the health safety, health safety and development with me" as the spirit of the guidelines, promise to be inserted in the banner of Kin North China region every corner.